Forests, meadows, and boulders
The Puez-Odle Nature Park, a terrace overlooking the Dolomites.
Colfosco is at the foot of the Puez-Odle Nature Park. It is the starting point of a vast network of paths leading across breathtaking and awe-inspiring locations. And it gets better: the Sella Group, the Pisciadù waterfall, and the widespread network of vie ferrate for the boldest ramblers: Alta Badia is the ideal location if you love hiking, climbing, or simply making the most of nature from the top of the Dolomites.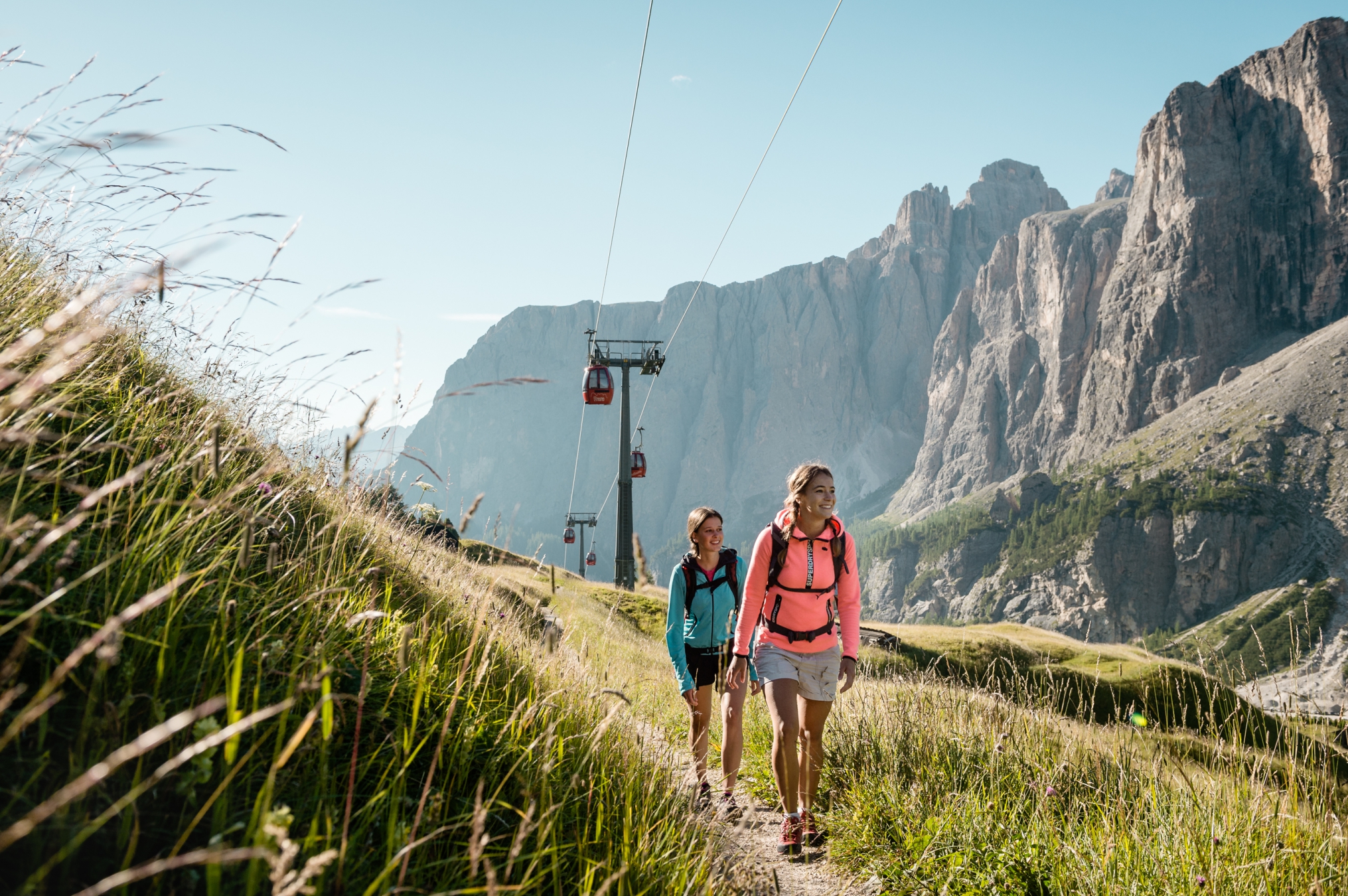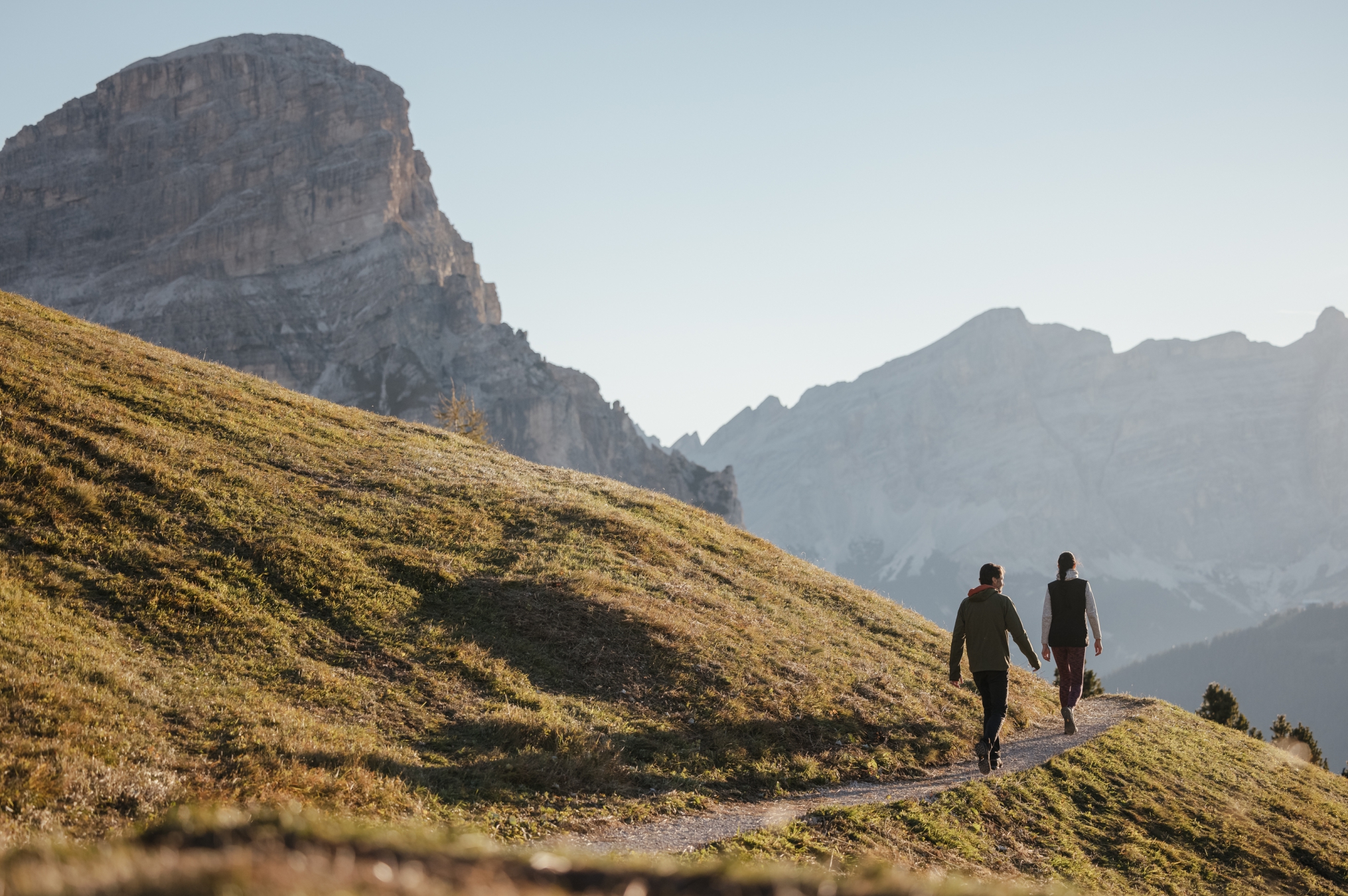 Infinite beauty and lush nature
Between heaven and earth.
Welcome to the Dolomites, a natural kingdom of infinite beauty. Be respectful of the locations you explore and dive into a world of new emotions every day.
Get to know 'our' Dolomites
Follow our lead.
Our hotel boasts Alpine guides who, day in, day out, organise excursions for all levels of hiking. They know the area like the back of their hand and are raring to go! Join them to discover even the most remote areas and the most scenic locations boasting stunning views wherever you are.
A refuge in the Edelweiss Valley
Col Pradat, at the foot of the Sassongher.
The Col Pradat is our wondrous mountain lodge. You can walk, mountain bike, or use a lift facility to reach it. Sit down and enjoy mouth-watering Ladin treats as well as admiring the view encompassing Val Mezdì, Marmolada, Monte Cristallo, Tofana, Sasso Lungo and the Sassongher. Beautiful, isn't it?
The lodge
From rock to rock
The hotel and vie ferrate.
Our hotel is in a strategic location for guests who want to test their skills on some of the most famous vie ferrate in the Dolomites, including the 'Tridentina' on the Pisciadù. Simply speak with us for insightful tips or the right equipment.
Your holiday in the Dolomites.
Your holiday in the Dolomites.
We work with
Our partners