Explore the Dolomites by bike
A never-ending thrill.
The hotel is located in a special place, at the foot of the legendary Passo Gardena, one of the Sellaronda's four passes. Our bike-friendly hotel has it all: we offer helpful tips and guided rides for guests wanting to discover the most picturesque areas of this area, provide a bike rental service as well as preparing dedicated menus and soothing the tiredness away with special massages.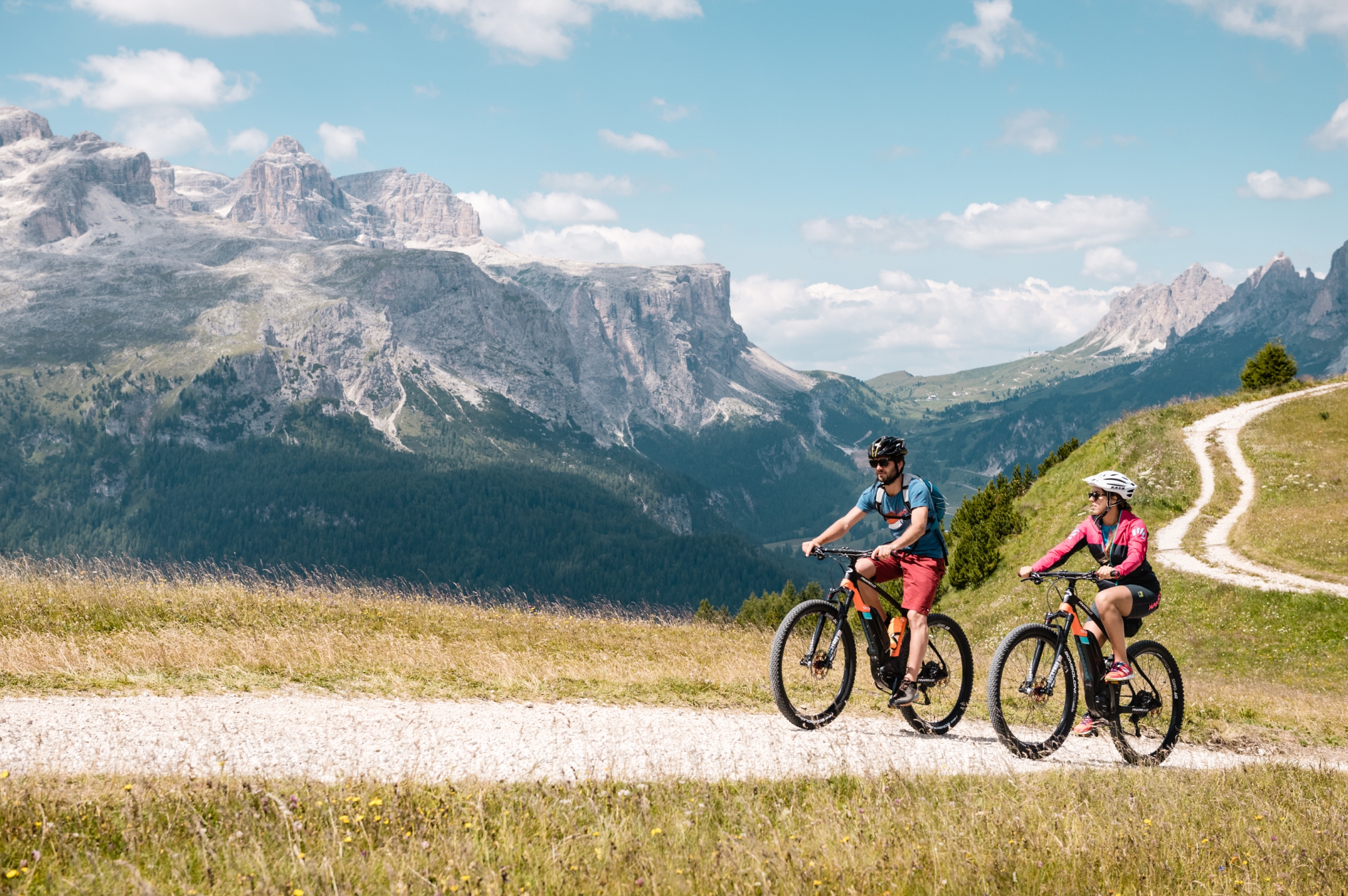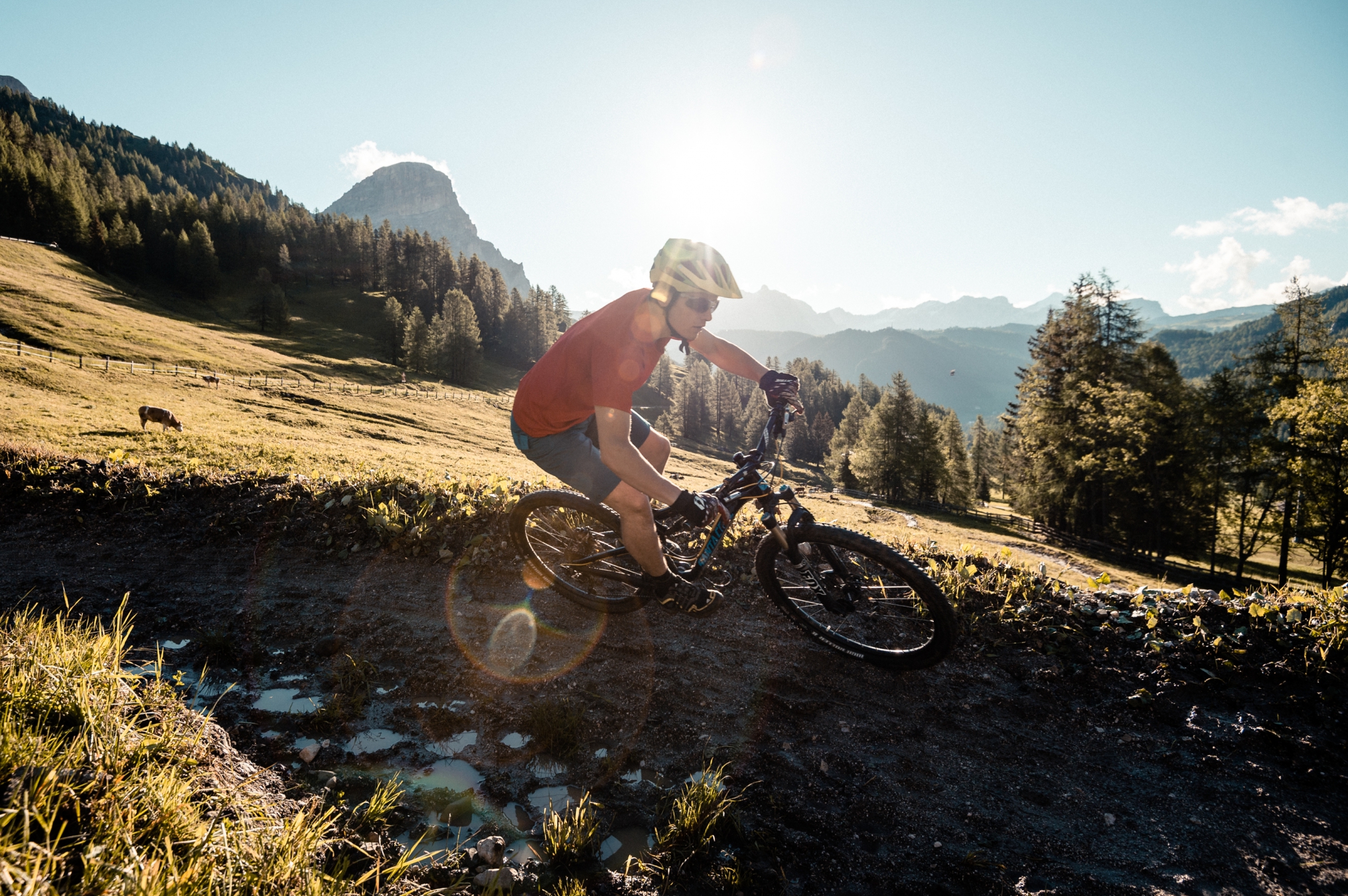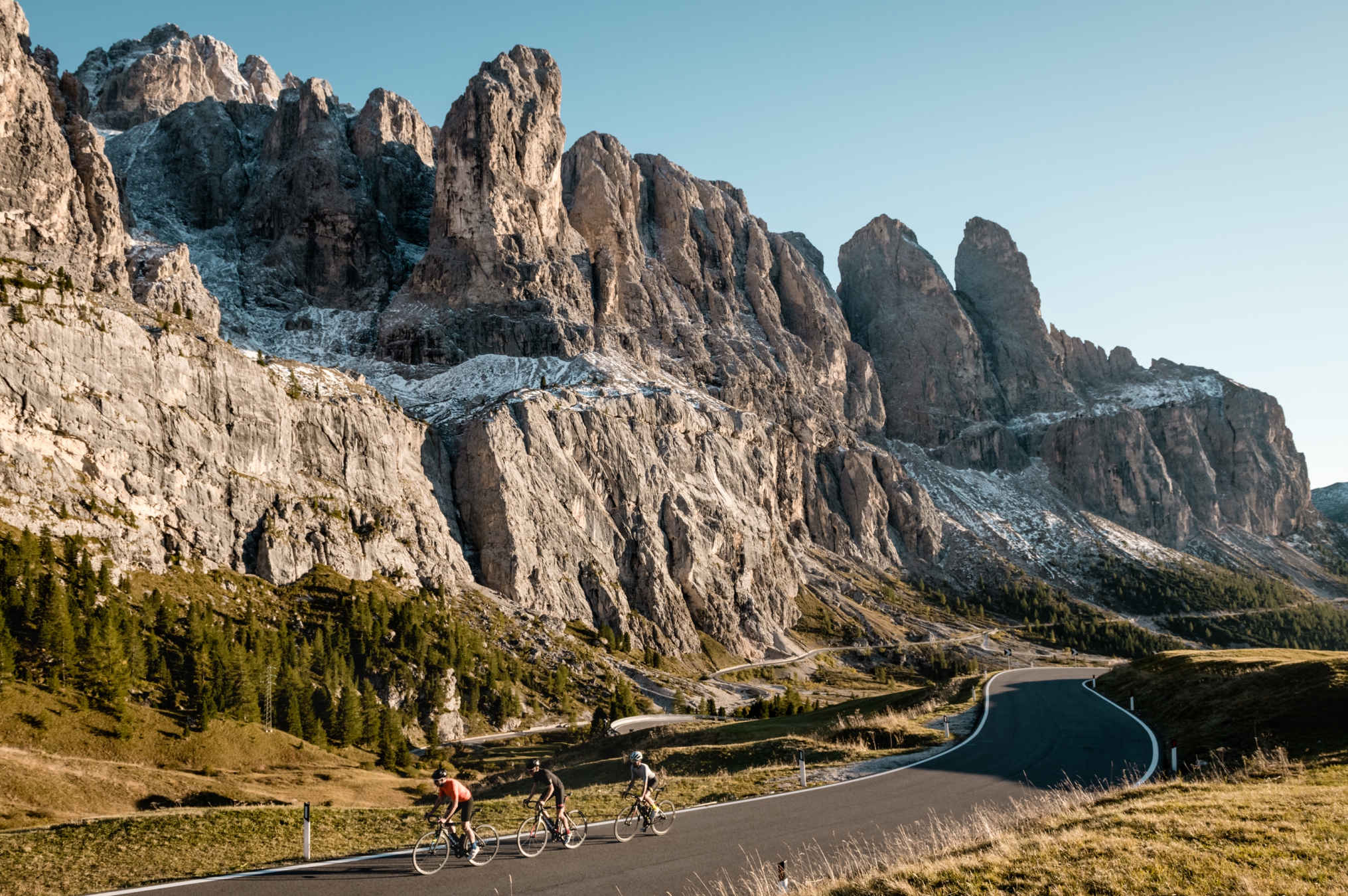 Roads, dirt gravel, and paths
When cycling meets beauty.
The Dolomites have something for everyone: even for cyclists. The legendary bends of the passes, the dirt roads crossing meadows and Alpine pastures, the forest paths: cycling across this unique landscape is an experience which never grows old. On the contrary, it is as rewarding and beautiful as on day one.
Light as a feather.
Legendary passes.
The Dolomites have shaped the history of international cycling. They are well known to road cyclists, who cannot wait to pedal on the legendary trails of the Giro d'Italia, climbing the passes and grazing the clouds as they whiz by. Val Badia's summer has been on serious cyclists' agenda for quite some time now for the events it hosts. These three traffic-free events are among the most important to remember: the Dolomiti Bike Day, the Sellaronda, and the Maratona dles Dolomites. Cycling in the Dolomites: absolutely stunning!
Mountain bike
Cycling can be simply beautiful.
Single trails, dirt roads, and never-ending bliss. The Dolomites and mountain bikers: the ideal landscape boasting trails of varying difficulty. There is something for everyone. After all, it is no coincidence that the HERO, the toughest mountain bike marathon in the world, is held on the other side of Passo Gardena. Our hotel has its own guides who will recommend itineraries and join you on guided tours to discover the thrill of off-road cycling surrounded by breathtaking nature.
G Gravel and e-bikes
Cycling is for everyone.
You do not have to be a cycling pro to enjoy the thrill of exploring the roads and gravel paths of the Dolomites by bike. Rent our e-bikes and after having listened to our tips, you will be ready to experience unique emotions in a world of freedom! We highly recommend a trip to the Col Pradat, our lodge in the breathtaking Val Stella Alpina. Enjoy a stunning view and have a bite of local dishes in a typical mountain lodge boasting an amazing terrace.
Col Pradat
Your holiday in the Dolomites.
Your holiday in the Dolomites.
We work with
Our partners